OctoCity Parking, the predictive for on-street enforcement officers
OctoCity Parking® enables fast and smooth parking controls. A solution designed for parking operators wishing to optimise control times and obtain a better understanding and identification of fraud within their municipality.
Recover lost revenue from fraud
OctoCity Parking is a predictive solution that consists of an application for agents and a platform for managers. The solution enables fast and smooth parking controls.
Mobile Application - Agent
ROUTE AND COLLECTION MANAGEMENT
The mobile application is designed for field officers to provide them with an interactive and predictive route map and to optimise their routes in real time to the locations where fraud is highest at any given time. From the application, the agents can also control parking tickets and the correct payment of the latter.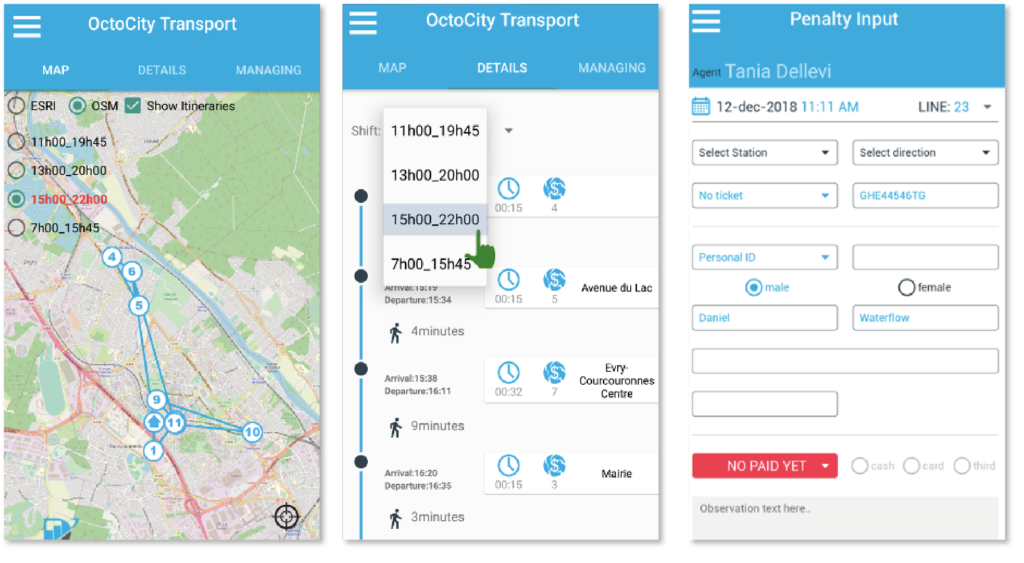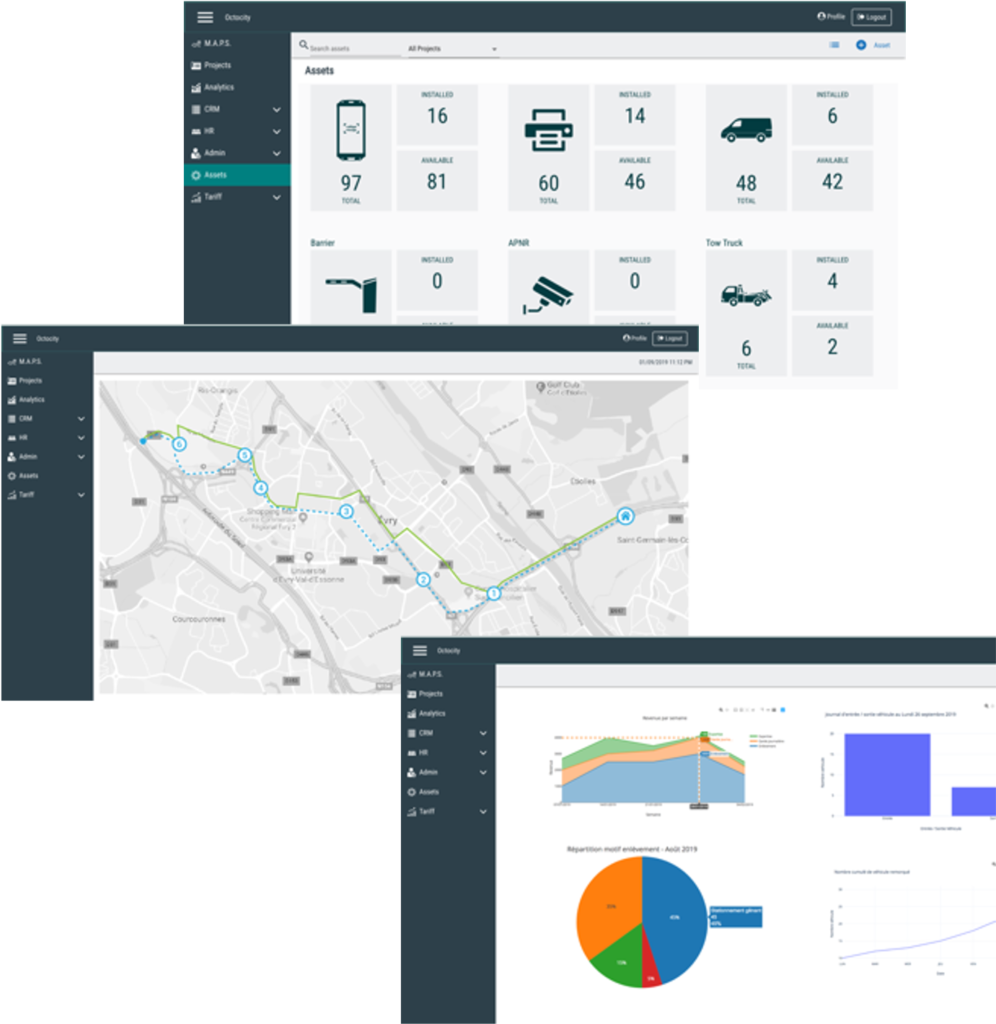 STEERING AND MANAGEMENT ACTIVITIES
Designed for managers, the web platform allows global monitoring of the situation in the field on the one hand, but also a statistical view of the efficiency of the control, security and mediation units.
The advantages of the OctoCity Parking platform

Improved compliance rate
Improved compliance rate for parking payments

Targeted enforcement
Officers go to where fraud is most prevalent

Automation of tasks
Scheduling and deployment are automated.
Impact from the first month of implementation
Volume of increase in fines in 6 months
Record number of parking tickets issued in the city of Jeddah
How to recover the loss of revenue generated by fraud?
Talk to us about your projects to reduce fraud on your network
and ask for a demo to discover the OctoCity Parking platform.