Blog : Data Science and Machine Learning News from Datategy
As experts in data science and analytics, our teams regularly share their expertise on the Datategy blog.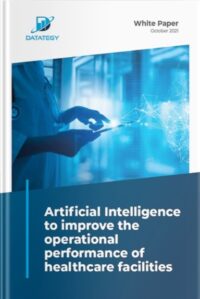 How artificial intelligence can improve the comfort of patients and caregivers?
In this white paper, we provide an overview of the use of AI in hospitals. We give you concrete guidelines to defend artificial intelligence projects designed to improve the operational efficiency of healthcare institutions.
Subscribe to the newsletter