papAI reinforces data team collaboration
Today, every professions can benefit from artificial intelligence. AI projects, led by data teams, therefore need to call on business as well as technological skills. Employees must understand the entire data production chain, the business environment and the objectives of data exploitation for greater efficiency. Moreover, data scientists often work on different projects and do not always have an overall view of the AI projects in progress. However, better collaboration within data teams can be beneficial for the whole company. Let's find out why and how.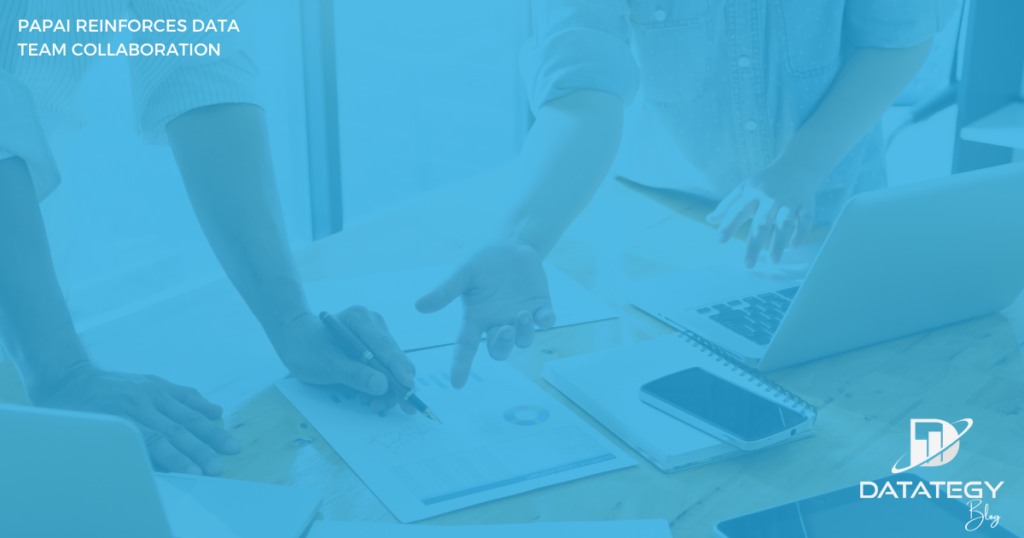 The main obstacle to AI projects in companies is the internal organisation of data and the teams responsible for its governance. There are many silos in the company's information system, and it is not always easy to find the master data or to have a global view of the company's information. This affects AI projects (in a way), which are dependent on the organisation of the data. Often, teams work on a problem and set up dedicated algorithms, but these are only used for one specific project, without the possibility of sharing them. The other employees do not have access to these algorithms and have to start from scratch for each project. 
While data scientists love to experiment and develop new models, starting from scratch each time makes them lose time and efficiency. Moreover, in a continuous improvement approach, having access to the models of other collaborators, or analysing algorithms that work for a problem common to several businesses, allows models to be enriched, to evolve and to offer the company even more effective answers. 
Data projects: leveraging AI models beyond the project manager
Very often, AI developments made for a given purpose are not re-used for other projects. There are several reasons for this: 
lack of knowledge of projects in progress or already developed

no AI tools available to exploit them

no library of algorithms available.
Hopefully, this does not have to be the case! In fact, there are tools that can help overcome these obstacles. At Datategy, we have developed our papAI platform with a shareview interface to encourage collaboration between data experts.
Our tool allows the models developed to be exported for use with other solutions or in other company information systems. This is a real advantage for organisations that have many subsidiaries and do not always share the same information system. Thus, all data scientists can take advantage of models developed by others and capitalise on this know-how.
Beyond exporting, the papAI platform allows you to reuse models developed by others and adapt them to new business problems. This way, your teams save time, capitalise and evolve existing and efficient models. 
AI projects: how to better collaborate with the professions?
In many companies, AI solutions remain in the hands of data or IT profiles. Businesses, although they are the driving force behind data projects, do not always have the necessary skills to use them. 
To encourage collaboration between data and business teams, we decided to think differently about our tool. papAI gives employees the opportunity to easily interpret the results. The platform makes it possible to visualise which conditions, data or models have an impact on the results thanks to an easy-to-use, understandable and ergonomic interface (data studio). It is a decision support tool that offers a real advantage in explaining results, improving understanding of the predictions made and encouraging collaboration between teams. 
All companies today can deploy artificial intelligence tools to improve their processes. But the ones that will see their projects through to the end are those that know how to put collaboration between data specialists and business users at the heart of their processes. Beyond their predictive performance, AI tools must also facilitate cooperation and interpretation by non-specialists. 
Interested in discovering papAI?
Our commercial team is at your disposal for any question.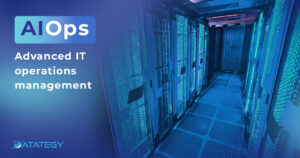 AIOps advanced IT operations management Organizations throughout the world are...
Read More
papAI reinforces the collaboration between your teams