Artificial intelligence:
what are the needs of the CDO ?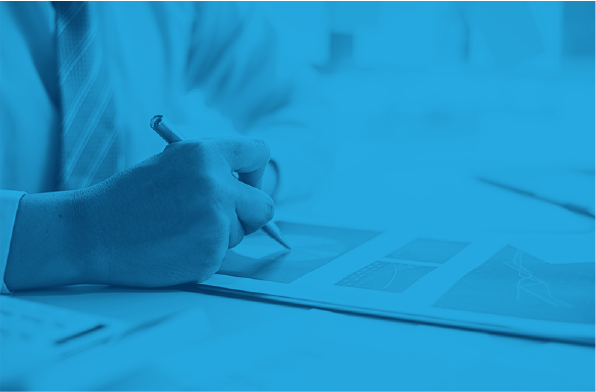 The Chief Data Officer (or CDO) function is becoming increasingly strategic within companies, especially in order to carry out their digital transformation.  
To ensure the success of his projects, the CDO must act as a link between the company's global strategy and each of the business lines that make up its organisation. In this way, he or she acts as the main vector of the digital culture within the company. While his role is important, it is no less difficult given the many obstacles encountered in carrying out his tasks.  
So, what do CDOs need to manage AI projects? What are their needs and expectations in terms of artificial intelligence? This is what we discuss in this new article.
Bringing the trades together
The CDO's priority is to get the business, IT and data teams to work together. To do this, it is necessary to implement a data–centric approach, and no longer a user-centric one. This approach places data at the heart of the company. It aims to have a unified and integrated vision of data for the entire organisation. In this way, each department has access to the same level of information. This enables data teams to be proactive, to respond more quickly to business requests and to reduce silos between departments.

This approach is shared by the business lines, which have a real desire to get involved in artificial intelligence projects. According to a survey conducted by TechRepublic Premium, 23% of respondents say that AI projects are co-managed by IT and the business, 19% only by IT. Having a collaborative platform becomes essential to improve this cooperation and make data projects more valuable!
Save time and improve agility
One of the main goals of AI is to gain time and agility to generate more value. This starts with data teams, who feel limited by their lack of resources. According to the TechRepublic Premium survey, 71% of CDO respondents have no more than three data managers, and 26% have none. This makes it difficult to deploy AI projects quickly and efficiently. As we have seen, data scientists spend too much time collecting and qualifying data. 
To save time, they must be able to :
Quickly carry out a POC to assess the feasibility and value of a project through a Fail fast approach. This also helps to avoid getting lost if the project is not relevant and to justify the budget. 

Set up an end-to-end environment to have an integrated framework from data collection to the production of predictive AI models. 

Interfacing AI solutions with the existing information system, to facilitate access to reliable and relevant data without re-keying.  This accelerates the transition from the POC phase to production. 
It is therefore necessary to optimise these processes, with the implementation of a data governance strategy, but also the deployment of adapted tools.
Making AI projects profitable
Despite the rise of AI within companies, 76% of organisations surveyed are not yet measuring a positive ROI on their investments. To change this trend, CDOs first need to focus on usage, have a methodology to choose the right use cases and capture emerging opportunities knowing that they can then industrialise them.
In order to make projects profitable, the CDO needs a solution that allows them to capitalise on existing algorithms and models already developed so that they are not starting from scratch for each new project. He must be able to test models, prototype quickly… in summary, do in a few months what used to take a year.
Discover our papAI platform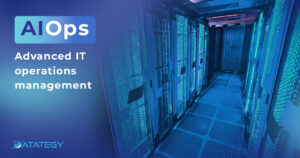 AIOps advanced IT operations management Organizations throughout the world are...
Read More
Artificial intelligence: what are the CDO's needs?