Project data 2022: How to make the right choice?
For several years now, artificial intelligence has been arousing the interest of many companies. Today's organizations see it as an opportunity to improve their operational performance and improve revenue.
AI is seen as a real lever to strengthen innovation capabilities for more than 89% of companies (according to an IDC study). However, only 52% are actually starting a project in the short or medium term or are already using AI solutions. 
One of the main obstacles to implementing AI is the diversity and high cost of the solutions available on the market. So how do you make the right choice for leveraging your data in 2022 ?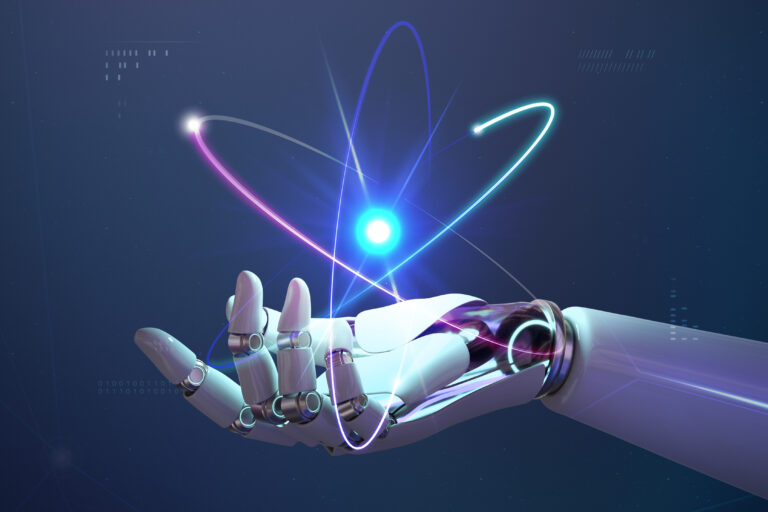 Find out in this article the 5 key elements to consider when choosing your AI platform in 2022 and optimize the success and ROIs of your data projects:
1 - To ensure data security: a European and sovereign AI
While Artificial Intelligence represents a tremendous opportunity for companies, it also represents new risks related to the security of strategic data. The issue of data security cannot be taken lightly given the costs and consequences of data breaches. 
In 2022, opting for a European AI platform is a guarantee of security.
In an era of growing technological and software innovation, no vendor can claim to be able to fully eliminate hacking risks. However, it is important to ensure that these risks are reduced as much as possible within the company's ecosystem, starting with the respect of European and local market regulations.  
In this context of increasing cyber-risks, only a sovereign cloud will make it possible to meet the challenges of security, competitiveness and trust for an AI project. Some providers do not wish to limit their users, and even give them the choice of local server hosting. 
2 - For a collaborative project: an accessible AI platform
The use of collaborative platforms is becoming more and more widespread in companies. They offer real advantages for projects on which different collaborators must work together. 
But, in reality, are the AI platforms on the market really collaborative?
There are several aspects to consider to make the right choice of platform for 2022: 
Multi-connection platform: accessibility by all employees is a key element to take into account when selecting the platform : IT team, data experts, business experts … Not all providers include different accesses or at least not without additional fees.





Multi-business platform: AI projects are, unfortunately, often limited to a particular business line in the company. In 2022, it is now possible to opt for a multi-business solution in order to optimize and innovate in different sectors of the same company without investing more. The fact that the platform is Low Code/No Code allows more users to take control of the tool and fully exploit it.





Multi-project platform: a collaborative AI solution must have a multi-project approach in order to maximize the return on investment and allow working on several projects at the same time. The deployments and implementation of predictive models will also be facilitated thanks to a pooling of knowledge from the different collaborators and improve global decision making.
In other words, in order to guarantee security for such a large-scale project, the recommendation for 2022 would be choosing a European, sovereign and cloud-agnostic AI platform.
3 - For a people-friendly data project: an ethical platform
On 24 November 2021, UNESCO, at its 41st session, engaged in a process to develop the first ever global standard on the ethics of artificial intelligence.
Given the growing importance of ethics in the AI sector and the concerns of citizens, businesses and public authorities about the transparency of the results of predictive models, it is essential to choose an ethical platform.
Many of the platforms on the market give only partial answers about the decision-making process of machine learning models or the interpretability of the results. It is legitimate for companies using these solutions to have concerns about the presence of bias. Fortunately, next-generation AI platforms have hyper-interpretability and hyper-explainability features, another of the five key elements to consider for your Data 2022 projects.
4 - For a sustainable project: a green by design platform
The environmental impact of an AI project can be considerable if the tools used are not designed within an eco-friendly approach. 
Opting for a green by design platform makes it possible to intelligently optimize data storage by eliminating certain intermediate data. It also allows you to optimize your computing speed and thus reduce the energy consumption of your Data 2022 projects. 
5 - Maximize the ROI of your data project with an affordable platform
It is no secret that AI projects are expensive and investing in an AI platform is not without significant costs. In addition to analyzing the elements mentioned above, a comparative cost analysis will be necessary to make the best choice. 
The newest platforms on the market are often the most affordable but also the ones with the most features. In many cases, special schemes and other funding solutions are available to accelerate the ROI of projects.
To learn more about our papAI platform or simply to be advised by one of our experts, contact our teams as soon as possible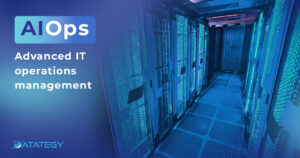 AIOps advanced IT operations management Organizations throughout the world are...
Read More
Project data 2022: How to make the right choice?